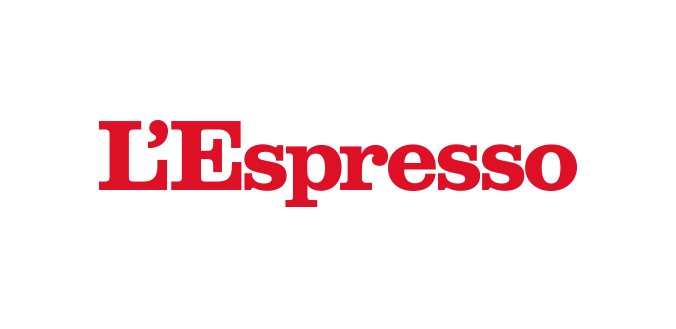 Il presidente dell'ex Repubblica italiana Francesco Cossiga ha ripreso a parlare.
Dopo anni di apnea ha messo il turbo alla laringe e ha strabiliato anche gli inglesi.
Ecco il testo registrato della cena tra Cossiga e Elisabetta a Buckingham Palace.
Il presidente, come noterete, si esprime in anglo-italico-sardo-campidanese,
in quanto avendo ripreso a parlare da poco, non è allenato alle lingue estere.
La traduzione è a fianco.
I'm very content to be at your side, Betty. May I have more bottarga, pleasefavor?
(Sono contento di esserle vicino, Elisabetta.
Posso avere dell'altro caviale, per piacere?).
In Italy everyday is okay, the wall n'desti arruttu and the left wing can be riunited.
(In Italia va tutto bene, il muro è caduto e la sinistra potrà riunirsi).
Why do you say "what left wing?".
(Perché mi chiede "quale sinistra"?).
In Italy everyding now is glasnost like that chicken jelly. May I pappai littleddu?
(In Italia ora tutto è trasparente come quella gelatina di pollo.
Posso averne un pochino?).
No, I can't talk about paralel Nato-Sid bicoz secret services is not Italy
but Andreottiland
(No, non posso parlarle del Nato-Sid parallelo perché i servizi segreti
non dipendono dallo Stato italiano ma da Andreotti).
No, nobody can't talk about Ustica and the Gelli-Usa connection bicoz americans
want it top secret
(No, nessuno può parlare di Ustica e dei legami tra Gelli e gli Usa
perché gli americani vogliono il segreto militare).
Your crown is beatiful. Craxi has one similar when he takes a shower
(La sua corona è bellissima. Craxi ne porta una uguale quando fa la doccia).
Uantra glass of wine, pleasefavor. And more Pomicino.
(Un altro bicchiere di vino, per favore. E un altro po' di bollito).
Yes, they say I straspeak. But this is the glasnost moment
(Sì, dicono che parlo molto, ma è ora di dire tutto).
No, Moro pudding is a ok corral, Irakgate is verboten and the bomb at the station
is forgotten, but I can tell you a love poem
(No, il pasticcio Moro è ormai un regolamento di conti,
dell'Irakgate non si può parlare più e la bomba alla stazione
è stata dimenticata, però posso dedicarle una poesia d'amore).
«Thou blind fool love, what dost thou to mine eyes?»
(Tu cieco pazzo amore, che facesti ai miei occhi?)
Why do you say it's Shakespeare? Gelli told me he wrote it.
(Come sarebbe a dire che è di Shakespeare?
Gelli mi ha detto che l'ha scritta lui).
Yes, the peisceddu is mine
(Sì, sono io che le sto facendo piedino).
This big chocolate truffle is excellent
(Questo tartufone al cioccolato è squisito).
What do you say? I'm eating Prince Charles' hat?
(Cosa dice? Che sto mangiando la bombetta del principe Carlo?).
No, I'm not inciariu. Wine, Godgood!
(No, non sono sbronzo. Ancora vino, diobono!).
Yes, mafia is still a problema. It control the votes in the South.
Andreotti discovered it
(Sì, la mafia resta un problema. Controlla i voti nel Meridione.
L'ha scoperto Andreotti).
A glass for the Queen, she's strangozzing for laugh.
(Un bicchier d'acqua per la regina, si sta strangozzando dal ridere).
You're beautiful, Betty. Let's escape together in my Castlepigham garçonierre.
Only me and you and seven Nato spies
(Sei bellissima, Elisabetta. Scappiamo nel mio trappolo di Castelporziano
solo io, te e sette agenti della Nato).
Yes, Andreottiland is an indipendent country.
The americans s'indi pointi su nasu in cu.
Baby, belligedda, imbarazzamidda, queeniotta mia, let's spend the night together,
uantra wine pleasefavor…
(Sì, l'Italia è un paese sovrano. Gli americani ci fanno un baffo.
Baby, carina, abbracciami, reginotta mia, passiamo la notte insieme, ancora vino…).
A questo punto Cossiga ha cercato di baciare la regina, ma quattro marines l'hanno portato via di peso.
Al momento in cui scriviamo l'America rifiuta di dire dove lo tiene,
ma di sicuro è una camera insonorizzata.